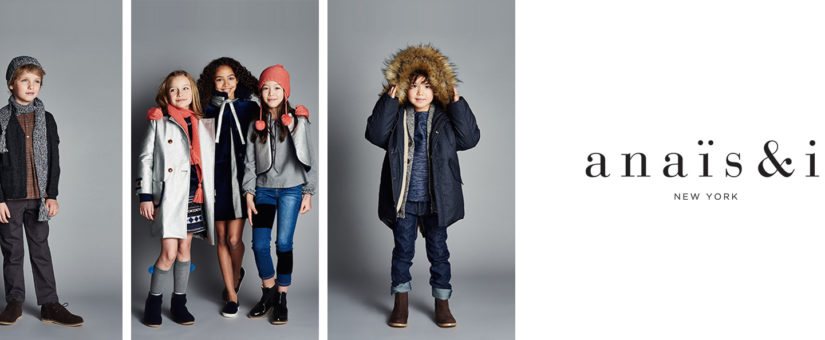 September 8th, 2015
Fashion brand anaïs & i, based in new york, and dedicated to children, has selected Brand Online Commerce to rebuild its eCommerce initiative in the US and worldwide.
The site design, for which a first version has been initially done by another agency, has been fully revamped by Brand Online Commerce UX specialists. Based on Magento Community Open-Source platform, anaisandi.com site was partially upgraded this Summer, and further improvements are scheduled until the end of 2015.
Fully responsive to allow an easy use on desktop, tablets and smartphones, the new homepage includes a new menu and state-of-the-art eCommerce functionalities.
The main goal assigned to Brand Online Commerce teams was to help increase the revenue. And the first results are spectacular with a 200% increase in sales since the implementation of the improved navigation.
Anaïs & i sets an ambitious eCommerce plan for the US as well as for its worldwide business, and Brand Online Commerce teams work on new features with a clear focus on increasing the business.
ABOUT BRAND ONLINE COMMERCE
Brand Online Commerce, founded in 2008, is the eCommerce agency dedicated to Luxury, Fashion and Beauty brands. Through its operational presence in Paris and New York, Brand Online Commerce offers a mixed European and American culture to its clients.
Brand Online Commerce has built a comprehensive, customized & modular business to consumer solution especially designed to meet the needs of premium brands worldwide. Brand Online Commerce teams are a mix of talented people that focus on developing online turnover through several complementary skills: eCommerce site creation and maintenance, eMarketing policy operational management, customer care, fulfillment and financial services.
Brand Online Commerce clients include prestigious brands such as Serge Lutens, Kérastase, Helena Rubinstein, Black Up, My Blend, Assouline.