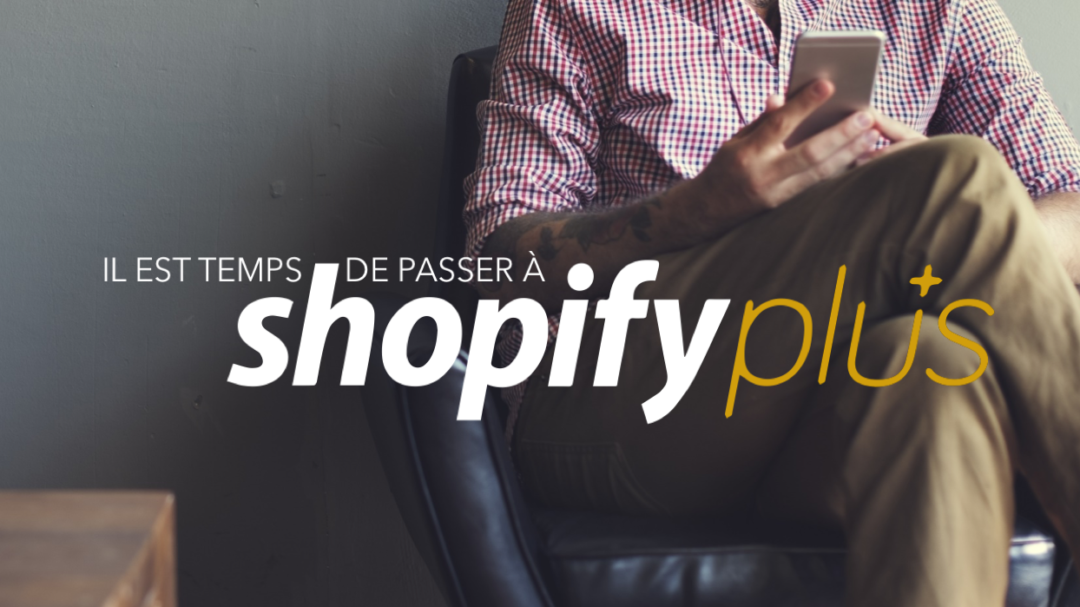 September 3rd, 2018
Brand Online welcomes you on September 27th to its second Shopify Plus business breakfast in Paris!
Brand Online, an eCommerce agency dedicated to Luxury, Fashion and Beauty brands, is one of the first official Shopify Plus Partners.
More and more companies are switching to Shopify Plus thanks to its ease of use and its wide functional scope. Shopify is powering today not less than 650,000 online stores, with more than 3,500 high-growth big-business stores specifically on Shopify Plus. Shopify cloud-based technology brings a lot of benefits: simpler, faster, better designed, more customizable, more responsive and more reliable in any circumstance.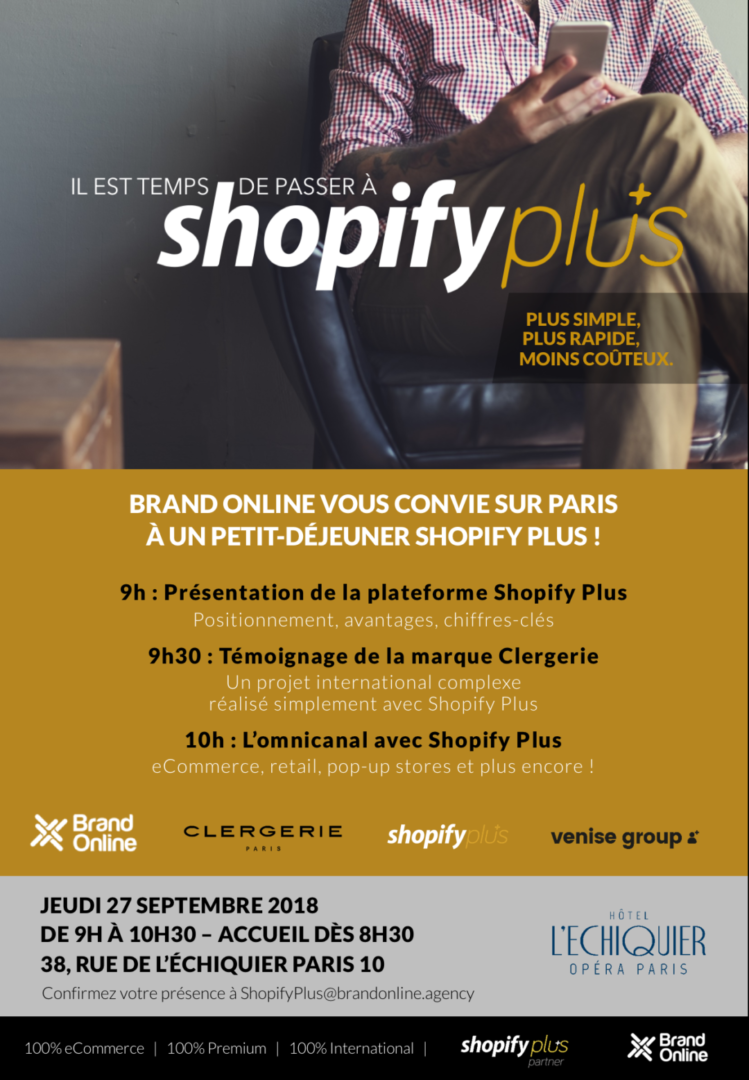 Shopify Plus is a real game changer in the eCommerce platforms landscape. And thanks to its partnership with Shopify Plus, Brand Online builds efficient sites which develop Luxury, Fashion and Beauty brands online business while allowing them to keep full control over their image.
It's time to switch to Shopify Plus and with Brand Online it's going to be much easier than what you could imagine!
Come discuss Shopify Plus with Brand Online team on September 27th at the business breakfast in Paris. You will learn about Shopify Plus platform strengths, and you will hear Clergerie team talk about their day-to-day work with Shopify Plus in a global environment. You will also get some key info to successfully manage your future Shopify Plus omnichannel project!
To register to the November 21st Shopify Plus business breakfast, go to the dedicated event site (official language of this event is French; but Brand Online team can welcome you and take care of you in English).