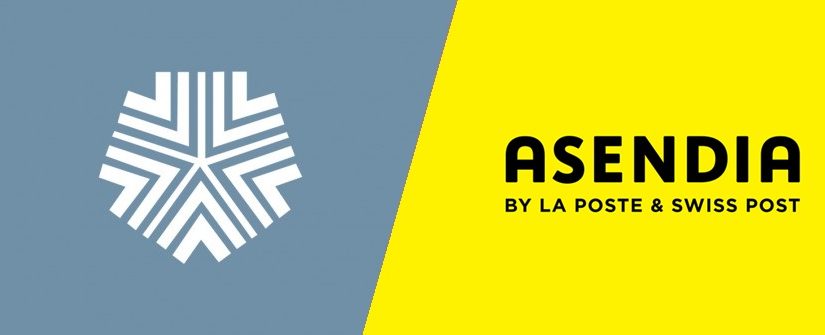 August 16th, 2016
Brand Online Commerce announces it has strengthened its partnership with Asendia, both companies now operating together a first eCommerce business in the US.
Asendia, an alliance between French La Poste and Swiss Post, is a global service provider for international mail and parcel business. Brand Online Commerce and Asendia have started their partnership in 2013 in the UK, taking advantage of Asendia UK fulfillment facility to increase Brand Online Commerce operations in this country.
Brand Online Commerce has been operating eCommerce businesses in the US since its creation in 2008, and has worked with various American logistics partners before deciding to extend its collaboration with Asendia. Starting this Summer, fulfillment of Serge Lutens perfumes (a Shiseido Group brand) US eCommerce will be managed by Asendia USA from their East Coast facility.
"We are thrilled to start this collaboration with Asendia USA," says Christophe Davy, CEO of Brand Online Commerce. "Following our successful partnership with Asendia UK, we found a mutual interest in developing our business with Asendia group in the US. Asendia USA management team has been supportive from day one, and we are already in the process of extending this promising collaboration to a second brand of our portfolio."
ABOUT BRAND ONLINE COMMERCE
Brand Online Commerce, founded in 2008, is the eCommerce agency dedicated to Luxury, Fashion and Beauty brands. Through its operational presence in Paris and New York, Brand Online Commerce offers a mixed European and American culture to its clients.
Brand Online Commerce has built a comprehensive, customized & modular business to consumer solution especially designed to meet the needs of premium brands worldwide. Brand Online Commerce teams are a mix of talented people that focus on Driving Business, Building Platforms and Manage Operations (customer care, fulfillment and financial services).
Brand Online Commerce clients include prestigious brands such as Serge Lutens, Apostrophe, Kérastase, Banana Moon, Helena Rubinstein, My Blend, Christophe Robin, Hédiard, Georges Rech, Annick Goutal…