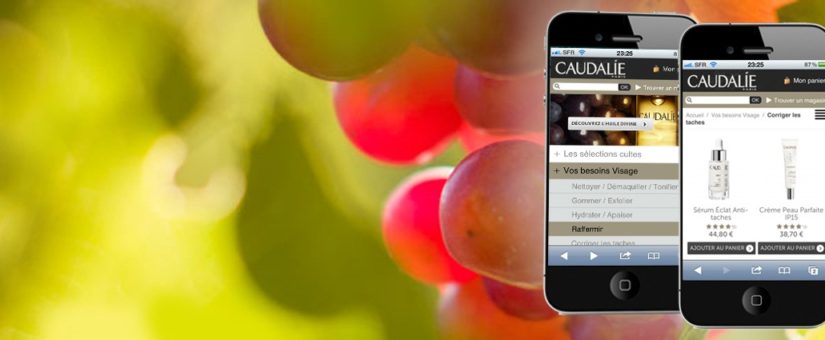 November 26th, 2012
Following the launch of its web eStore a few months ago, Caudalie continues its digital expansion through a mobile version.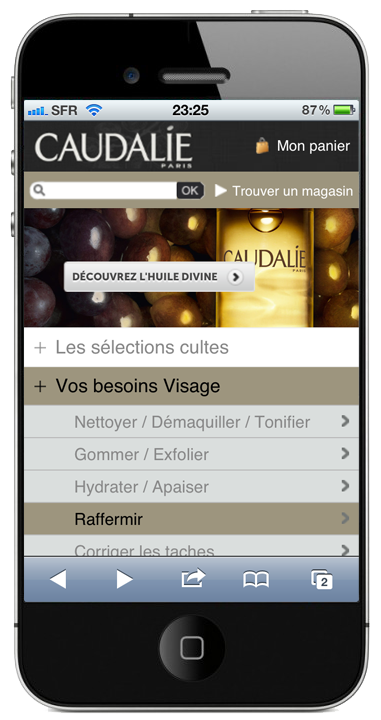 Brand Online Commerce has just designed the mobile version of the site of beauty and skincare brand Caudalie. Thanks to this improvement, Caudalie's official site is now fully iOS/Android smartphones optimized. The mobile site covers Europe, but also USA, and soon Asia.
Built with Magento platform, Caudalie mobile site offers the same eCommerce functionalities as the web version, including social features like products reviews by customers.
Caudalie site was completely redesigned in Spring 2012, and Brand Online Commerce, in partnership with Ogilvy agency, was responsible for carrying out the new site. With this new smartphone optimized version, Caudalie extends its collaboration with Brand Online Commerce in order to continue to successfully develop its presence in digital and eCommerce domains, be it web or mobile.
About Brand Online Commerce
Brand Online Commerce, founded in 2008, is the eCommerce expert agency dedicated to Luxury, Fashion and Beauty brands.
Through its operational presence in Paris and New York, Brand Online Commerce offers a mixed European and American culture to its clients.
Brand Online Commerce has built a comprehensive, customized & modular business to consumer solution especially designed to meet the needs of premium brands worldwide. Brand Online Commerce teams are a mix of talented people that focus on developing online turnover through several complementary skills: eCommerce site creation and maintenance, eMarketing policy operational management, customer care, fulfillment and financial services.
Brand Online Commerce clients include prestigious brands such as Nars Cosmetics, Serge Lutens, Helena Rubinstein, Black Up et Jean Paul Gaultier.