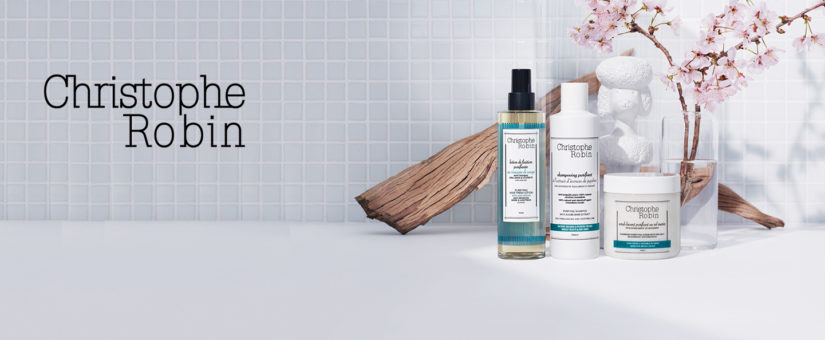 September 29th, 2016
The fast-growing Haircare Colorist-Artisan brand Christophe Robin has just opened its US eCommerce site – us.christophe-robin.com – and it has been built in collaboration with Brand Online Commerce.
Based on the popular Shopify platform, the new site will allow Christophe Robin to develop a BtoC business along with the extension of its brick-and-mortar retail presence on the US market.
For Christophe Robin project, Brand Online Commerce technical team has designed various customized features on top of the core cloud-based Shopify platform, in order to better emphasizes the brand DNA while keeping a clear focus on business. Improvements and customizations include samples selection at check-out, free gift for the purchase of a certain amount of products, sophisticated description tabs in product pages, full back-office management of the related products list on product pages, and creation of additional fields (hair color and type) in newsletter subscription and account creation process.
By working with Brand Online Commerce in the US, Paris-based Christophe Robin benefits from a unique European-American operational expertise in eCommerce. And in addition to building the new the eCommerce site, Brand Online Commerce is also providing its US Customer Care and SEO services to Christophe Robin.
"Christophe Robin is a rising brand in the beauty industry, and we are really proud to be working with this brand on the US market," says Christophe Davy, CEO of Brand Online Commerce. "Thanks to our proven track-record in the beauty industry, and our unique European-American operational expertise in eCommerce, Brand Online Commerce was an obvious pick for Christophe Robin. And with the cloud-based Shopify platform, the brand can now sell directly to its US clients while easily managing the site on a day-to-day basis."
ABOUT BRAND ONLINE COMMERCE
Brand Online Commerce, founded in 2008, is the eCommerce agency dedicated to Luxury, Fashion and Beauty brands. Through its operational presence in Paris and New York, Brand Online Commerce offers a mixed European and American culture to its clients.
Brand Online Commerce has built a comprehensive, customized & modular business to consumer solution especially designed to meet the needs of premium brands worldwide. Brand Online Commerce teams are a mix of talented people that focus on Driving Business, Building Platforms and Manage Operations (customer care, fulfillment and financial services).
Brand Online Commerce clients include prestigious brands such as Serge Lutens, Kérastase, Banana Moon, Helena Rubinstein, My Blend, Christophe Robin, Hédiard, Annick Goutal…