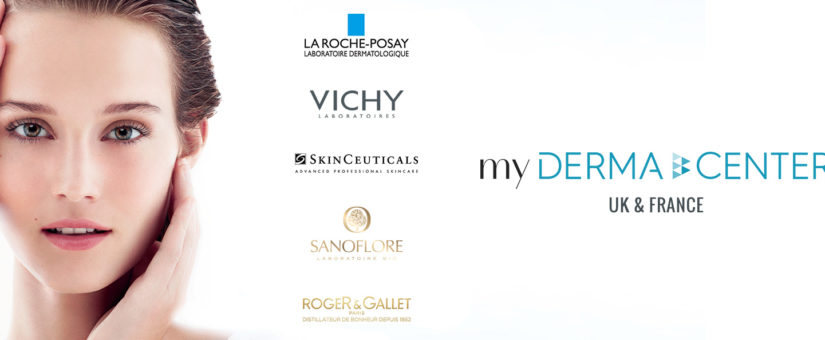 October 13th, 2015
L'Oréal Active Cosmetics Division has selected Brand Online Commerce to build the myDermacenter ecommerce site, as well as manage its day-to-day operations.
Ergonomic and simple, myDermacenter online store includes a skin diagnostic, an online tool to contact a dermo-assistant as well as health expert health tips to find the best routine among the 700 available references.
In coordination with Active Cosmetics Division, Brand Online Commerce has also built a product test module. This module allows visitors to test some products for free, thanks to a draw.
Meanwhile, inside Paris, L'Oréal has opened a dedicated boutique simply named Dermacenter in the Marais area. This boutique is a unique opportunity for clients to test all the dermocosmetic products from Vichy, Sanoflore, Roger&Gallet, SkinCeuticals and La Roche-Posay.
Based on the Magento Enterprise Edition platform, myDermacenter online store is already open in UK and in France, two countries for which Brand Online Commerce expertise is particularly strong for now 7 years.
« We are very proud of this new collaboration with L'Oréal Group. » said Antoine d'Arifat, Brand Online Commerce General Manager. « To date, myDermacenter online store is the most complex and complete work we have ever produced on Magento platform. Brand Online Commerce teams did a tremendous work, in collaboration with the UX and design agency Napoléon. »

ABOUT BRAND ONLINE COMMERCE
Brand Online Commerce, founded in 2008, is the eCommerce agency dedicated to Luxury, Fashion and Beauty brands. Through its operational presence in Paris and New York, Brand Online Commerce offers a mixed European and American culture to its clients.
Brand Online Commerce has built a comprehensive, customized & modular business to consumer solution especially designed to meet the needs of premium brands worldwide. Brand Online Commerce teams are a mix of talented people that focus on Driving Business, Building Platforms and Manage Operations (customer care, fulfillment and financial services).
Brand Online Commerce clients include prestigious brands such as Serge Lutens, Apostrophe, Kérastase, Banana Moon, Helena Rubinstein, Black Up, My Blend, Assouline, Hédiard, Georges Rech,…