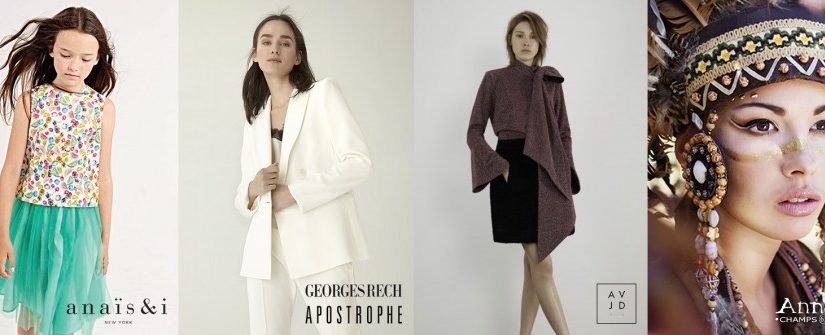 January 7th, 2016
Brand Online Commerce starts off really well the spring-summer season with the disclosure of several new partnerships in the fashion industry.
Brand Online Commerce accompanies the New Yorker brand anaïs & i, which experiences a strong growth since its launch. For this contemporaneous as well as elegant and easy to wear children clothing brand, Brand Online Commerce's strong international culture was a determining point in the designer's choice.
In Europe, high-end ready-to-wear brands Apostrophe and Georges Rech  have chosen Brand Online Commerce's Full Service contract in order to boost their eCommerce revenue.
In Europe as well, the agency now works the shoe concept-store Ann Tuil on building a long-lasting eCommerce business.
More recently, AVJD New York, one of the American fashion capital's most promising emerging brand, has launched its new website thanks to Brand Online Commerce's expertise.
"We are very proud to see our clients portfolio now growing fast into the Fashion industry, along with our existing partnerships in Beauty and Luxury industries." said Christophe Davy, CEO of Brand Online Commerce. "Brand Online Commerce's DNA has a clear focus on increasing online revenue of premium brands eCommerce businesses. Therefore, each partnership is in itself a new challenge that our teams envision with enthusiasm as well as a strong determination. Our operations on both European and US areas, for now 8 years, give us a very specific and unique position on the eCommerce market, while our constant growth shows how relevant our expertise is for our clients."