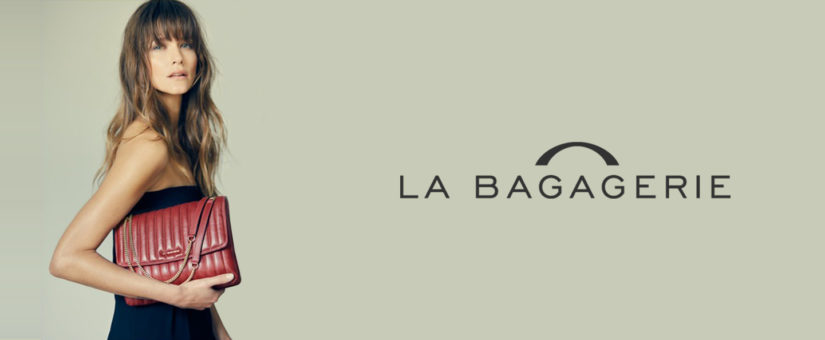 December 2nd, 2016
Leather goods brand La Bagagerie, an high-end brand mixing modernity and tradition, is now selling online in collaboration with Brand Online Commerce.
Founded in 1954 by Jean Marlaix, and managed today by his son Frédéric Marlaix, La Bagagerie is a renowned brand focused on craftmanship and design, with a passion for details. All bags and baggages collections are created by a team of stylists based at the brand's head office in Saint-Germain-des-prés (Paris). The brand is distributed through a premium stores network across France.
The brand has partnered with Brand Online Commerce teams to build and manage the new version of labagagerie.com, now eCommerce ready. This new site went live this Fall for France, with an international version currently in preparation.
Simple and efficient, the site integrates the best eCommerce practices, in order to increase the revenue while respecting the brand's codes an values, as well as the targeted customer base. The site is of course mobile friendly, and many additional features will be released throughout 2017.
"La Bagagerie is a wonderful brand we were discussing with for a certain amount of time," says Antoine d'Arifat, General Manager of Brand Online Commerce. "We are very proud to have been the winners of the RFP process, and we are extremely pleased to work with the brand's teams. La Bagagerie online business will steadily grow, providing an additional revenue, but also allowing the brand to better integrate digital operations into its marketing strategy."
ABOUT BRAND ONLINE COMMERCE
Brand Online Commerce, founded in 2008, is the eCommerce agency dedicated to Luxury, Fashion and Beauty brands. Through its operational presence in Paris and New York, Brand Online Commerce offers a mixed European and American culture to its clients.
Brand Online Commerce has built a comprehensive, customized & modular business to consumer solution especially designed to meet the needs of premium brands worldwide. Brand Online Commerce teams are a mix of talented people that focus on Driving Business, Building Platforms and Manage Operations (customer care, fulfillment and financial services).
Brand Online Commerce clients include prestigious brands such as Serge Lutens, Kérastase, Heimstone, Helena Rubinstein, My Blend, Christophe Robin, Hédiard, Annick Goutal…